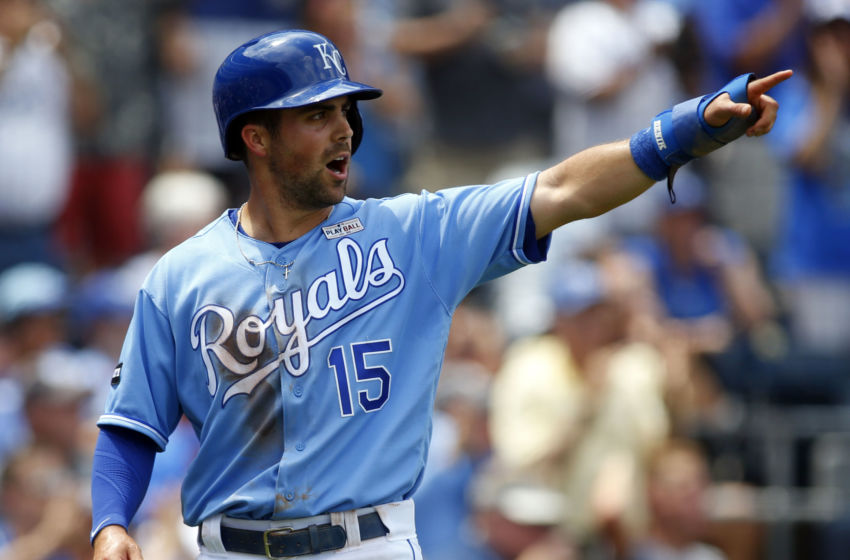 Written by John Adams
08 June 2017
1) 2B/OF, Whit Merrifield, Kansas City Royals
There has been some kind of resurgence this season with batters over the age of 25 who seem to have found their stroke this season. Whit Merrifield is a 28-year-old who just finished the tail end of a 19-game hitting streak. The streak might have ended, but after just one hitless night, Merrifield picked right up where he left off driving in three runs on two hits to lead Royals over the MLB best Astros on Wednesday night. Despite Merrifield's hitting streak, a .299 season batting average and six stolen bases, nobody seems interested in upgrading their roster. Merrifield has been one of the few bright spots for Kansas City this year and there's no reason he couldn't spruce up your fantasy squad.
2) 1B, Lucas Duda, New York Mets
While the New York Mets continue fall deeper into the swamp of their expectations, there are a few bright spots and one of them is first baseman Lucas Duda. Duda is actually healthy for the first time in a long time and that is making a big difference in every at bat. Duda has hit safely in 8 of his last ten games and five of those were multi-hit affairs. Duda will continue to lift his game, so if, and only if, you need help at first base, you should take a long look at Duda.
3) 1B, Logan Morrison, Tampa Rays
Again, this is player suggestion only for fantasy owners who are NOT happy with their first baseman. I get it, fantasy owners are not buying into Rays first baseman Logan Morrison, despite the fact that the guy has sixteen homers to go along with 36 RBIs and 30 walks. There's no question that his strikeout rate is hard to stomach, but if you need a player with power, you could do a lot worse. Dating back to April, Morrison has not gone more than four games without hitting at least one home run.