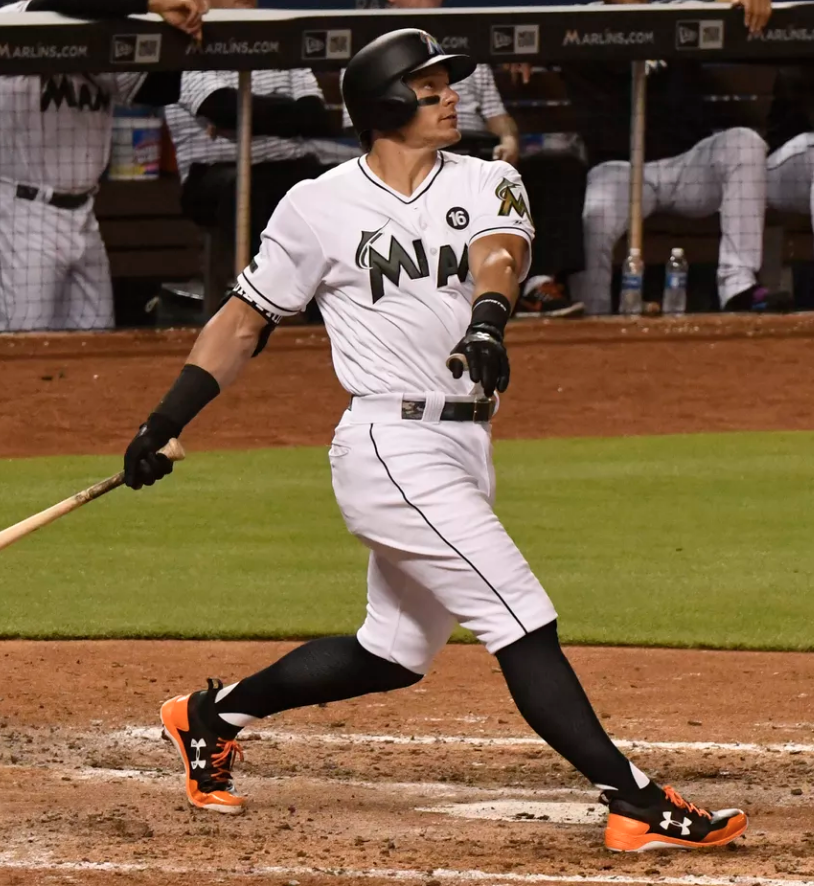 Written by John Adams
01 June 2017
1) 1B, Justin Bour, Miami Marlins
Don't tell me Justin Bour is chillin' on your fantasy waiver wire - Night in and night out, Marlins first baseman Justin Bour is crushing the ball out of the park while his ownership hovers right around the 50 percent mark in most fantasy baseball leagues. If you don't need a player who can add 30 plus home runs to your fantasy squad, then make sure to steer clear of this guy. He already has fifteen home runs on the season and seems to improve with every at bat. He smacked 9 home runs during the month of May while maintaining a lights out .341 batting average. He's collected hits in nine of his last ten games and it's a fantasy crime that he is available in any fantasy leagues at all!
2) 2B, Jed Lowrie, Oakland
Jed Lowrie is going to make some fantasy owners very happy if they are shrewd enough to pick him up. Lowrie was Mr. Consistency during the month of May finishing with a .303 batting average, 11 RBIs and four home runs. He is the fifth rated second baseman in Head-to-Head points leagues, but is UNOWNED in more than 75% percent of fantasy baseball leagues. You really owe it to yourself to look at your current second baseman and see how he stacks up against Lowrie. Sure he's 33-years-old, but if he's beating out the younger guys, you are wasting a prime opportunity to grab a better player.
3) 2B/3B/SS, Chris Taylor, Dodgers
Chris Taylor is one of the big reasons that the Dodgers are sitting atop the NL West right now. He's hitting in big situations and could be a difference maker for your fantasy squad. He's scored at least one run in at least five of his last six games and is batting .326 with 17 RBIs during the month of May. Although he will inevitably cool off, the 26-year-old seems primed for a breakout season in the City of Angels.