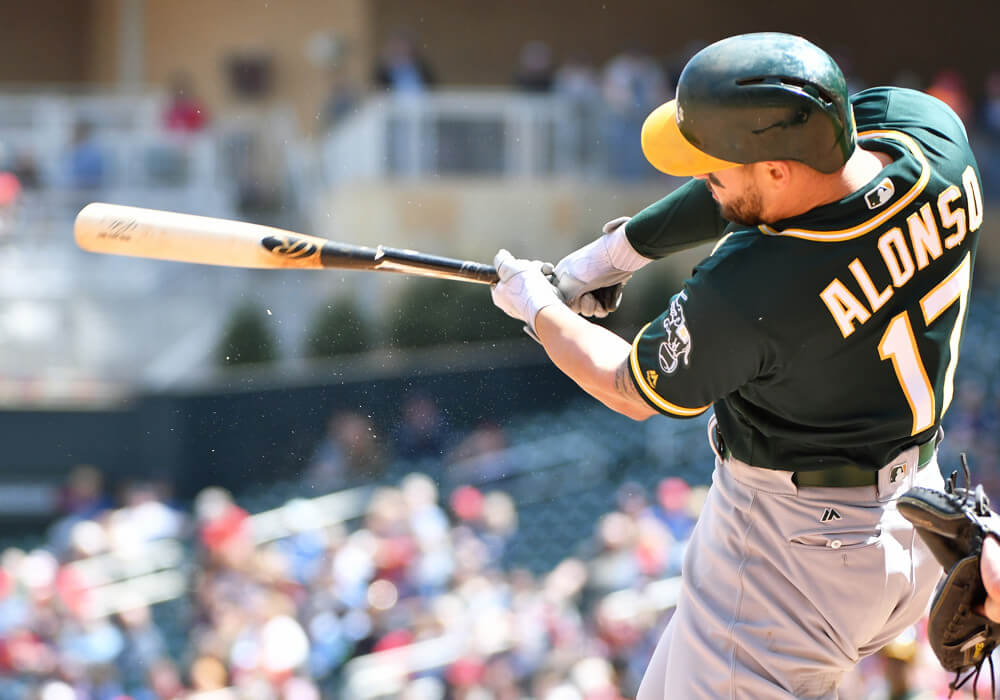 Written by John Adams
10 May 2017
1) 1B: Yonder Alonso, Oakland A's
After a relatively quiet 7-year career in and out of the majors, 30-year-old Yonder Alonso is suddenly hitting for real power. Just barely into the month of May, Alonso has a career-high 11 home runs and only seems to be getting better. Up until this point, Alonso was mostly a ground ball hitter, but lifting the ball for the A's this season really seems to be working out for him. The question on everybody's mind is can he sustain this power or is it just a flash in the pan? If and only if you need help at first base, you might want to role the dice and see if Alonso can keep drinking from the fountain of youth and power.
2) OF: Aaron Hicks, New York Yankees
Just because 27-year-old Aaron Hicks is playing like an all-star and putting up top-notch numbers, doesn't mean he can crack the starting lineup for the New York Yankees. Like Yonder Alonso, he's an older player suddenly playing far past his potential, or is he? In 73 at-bats this season, Hicks is batting .342 with 6 round trippers and 16 RBIs. If he were named as a starter, this would be a no-brainer pickup, but it's hard to tell what the Yankees are going to do with their crowded first place corps of outfielders. I say, throw caution to the wind and grab him now. Even if he doesn't start immediately, he's the kind of player that can make you look like a genius a little later in the season.
3) 1B/2B/3B/SS/OF: Marwin Gonzalez, Houston Astros
Besides the fact that he can play every position besides pitcher and catcher for your fantasy squad, Astros slugger Marwin Gonzalez is ballin' with four home runs during his last four starts. He has nine homers on the season and if you have a hole at almost any position, he can fill it. He's not what you would call a long-term solution to fill a hole in your fantasy lineup, but as long as the power lasts, Gonzalez is GREAT short-term pickup good for scooping up some early season fantasy wins.