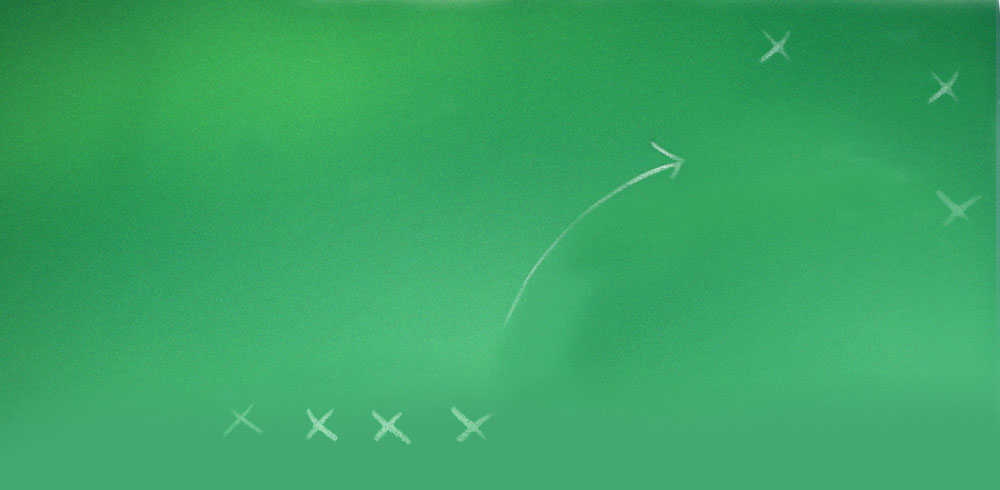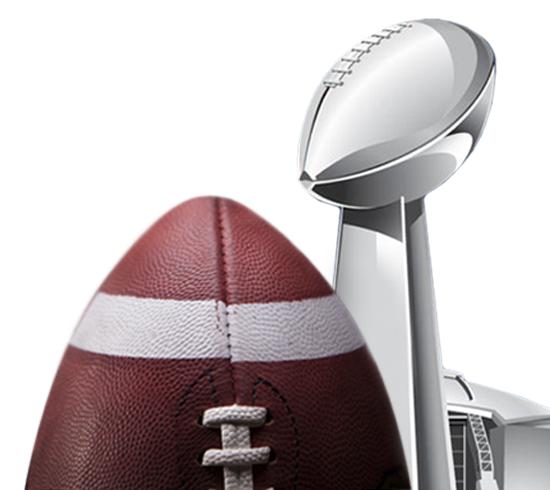 In-Depth Scouting with Moneyball-Style Metrics
Find the top rookies for your dynasty rookie draft and to build your team with NFL-level rookie rankings and analysis
Receive 100's of NFL-quality prospect scouting reports and rookie rankings
Find the top-rookies based on a proven in-depth statistical-grading approach
Get the information you need to nail your dynasty rookie draft
Get Started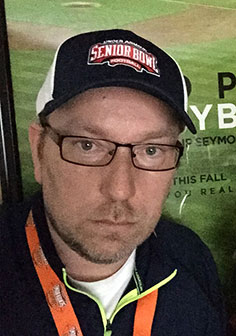 R.C. Fischer
---
Fully-independent alternative to mainstream group-think
Consultant to NFL and CFL scouts
R.C. works his hardest while you enjoy the off season
"Many of you likely experience the pain that I felt several years ago. I played in competitive Dynasty leagues, and was following all the typical sources for my dynasty rookie draft. Basically, everyone in my league was following the same information. At some point, it dawned on me that all the mainstream football information was almost always wrong…and everyone in my league was fighting over the same flawed information. There had to be a better way…
My life was changed when I first read the book Moneyball over a decade ago. I have been studying and scouting football players with statistical formulas and film study ever since—attempting to build the world's most accurate football scouting system. Trying to discover truths about rookie draft players that everyone else was missing or misinterpreting.
College Football Metrics has been providing scouting reports and statistical studies to NFL and CFL personnel execs, as well as consulting with private Fantasy Football clients. We are excited that ASL's 'The Machine' is incorporating our statistical projections and rookie scouting reports into their products for Dynasty and Fantasy analysis."
R.C. Fischer, President of College Football Metrics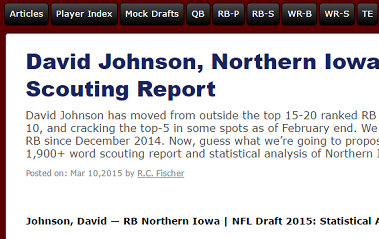 100's of NFL-Quality Scouting Reports
---
Based on in-depth film study and Moneyball-style analytics
Fully independent rookie rankings and scouting reports that dispel media hype
All-inclusive reporting with a dynasty rookie draft focus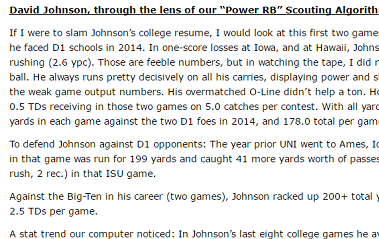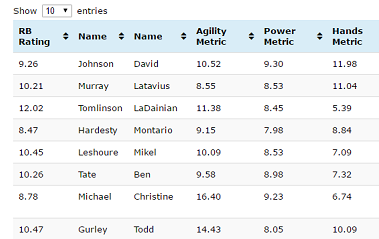 Statistically-Based Grades
---
Analyzes rookies using CFM*'s secret formula
Accurately predicts top rookies
Compares each rookie with NFL greats and busts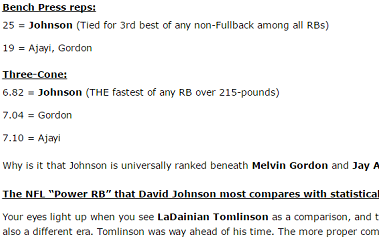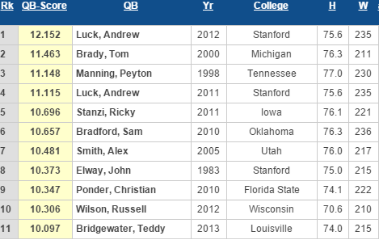 Legacy Rankings & Report Archive
---
See historic & current NFL rookie rankings together
Gain access to all CFM* report archives
Learn if a break-out player has stud potential or is a one-week wonder
Dynasty Rookie Draft and Team Builder Schedule
| | |
| --- | --- |
| January | QB research and rankings |
| February | Post-combine non-QB positions starting with highest rated NFL players |
| March‑April | Continue with positional players and statistical rookie rankings board |
| May | NFL draft statistical analysis and grading, and dynasty player evaluation |
| June‑Aug | Update NFL rookie player rankings based on training camp and pre-season performance |
| Sept‑Dec | Reports remain available for viewing to help you find top rookies with break out potential all season |
| Dec 31 | Subscription period ends |
Find the top rookies for your dynasty rookie draft with proven independent and in-depth rookie rankings and scouting analysis.